Tommy Fleetwood
World Top 10 Golfer
Tommy Fleetwood hours before his Race to Dubai win 2017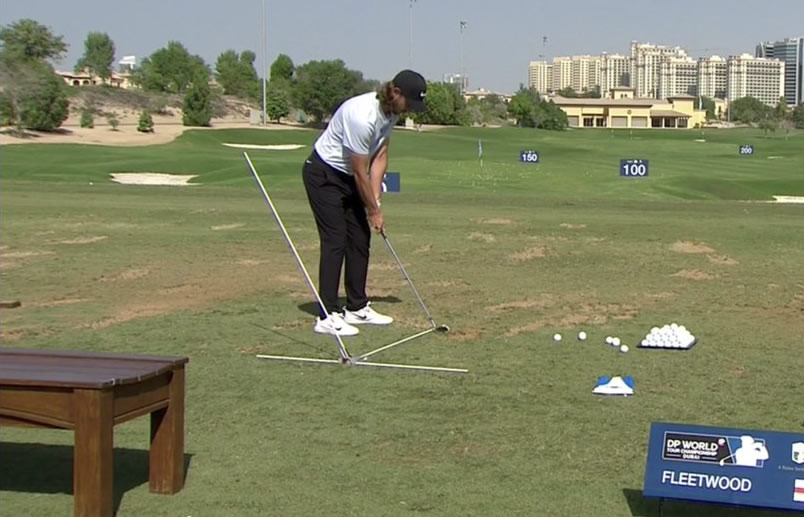 Jim Hardy
One of America's Top 50 Best Teachers
"I am most impressed with its simplicity and functionality. I have put it to use immediately and it is one of my favorite swing devices in my instruction".
Michael Bannon
Coach to Rory Mcilroy
"The Swing Plane Perfector has allowed me and my students an accuracy and ease of consistent set-up with alignment sticks that, previously has been unavailable. It's a real bonus that it works on the indoor range as good as it does on grass. The unit is light and compact and is easily carried in a student's golf bag."
Alain Alberti
Coach to Raphael Jacquelin
Head Pro at David Leadbetter Acadamy Terre Blanche, France.
"The precision and ease of set-up on any surface and the fact the the PERFECTOR will fit into the pocket of a golf bag, makes it a valuable training aid for any player or coach"
Rob Coles
European Tour Player
The Swing Plane Perfector fits in with my practice regime perfectly.  I take it to every tour event I play as I'm looking for consistency and precision, the fact that it is small and weighs next to nothing is an added bonus.
Hugh Marr
One of the UK's leading coaches of Elite Players and England Boys Coach
First day using the Swing Plane Perfector, I'm not normally one for training aids but this is really good. A very good product that's worth considering for all serious coaches
James Ridyard
Golf Performance Consultant, Today's Golfer Elite Instructor
Try a double Swing Perfector Combo, you'll never look back!
John Graham
PGA, Webster Golf Club, New York State
As winter approaches, here's a device to check out that can help with your swing while indoors. Very neat ideas here.
Ian Clark
Fellow of the PGA based at World of Golf driving range, New Malden, Surrey
As you know I like a teaching aid, but this one is good, very very good. Thanks to @swingperfector
Steve Lewton
Asian Tour Player
Having a good week's work in Indonesia with the Swing Plane Perfector.  Now a user of the Double Perfector Combo.
Gabriella Cowley
England Girls Squad – 3rd in English Championships 2013
I love the Swing Plane Perfector, it's really a cool training aid. I use it in my lessons and my practice, it makes my practice fun and enjoyable and I know I'm improving because it tells me when I'm getting better.
Paul Holland
PGA Coach
"The Swing Plane Perfector is certainly the highest quality and definitely the most precise and portable plane guide that I have ever seen."
Today's Golfer
Joel Tadman, Equipment Editor
'Brilliant' It takes the guesswork out of your practice.
Bill Abbott
Director of Education
"The Swing Plane Perfector is an excellent tool for any golf instructor . It allows the coach to work on a number of important issues in the golf swing with their student , covering swing plane , path and alignment and more. Creating a consistency of set up and practice . I will be happy to recommend this product."